Better Boom Countdown
From the moment our last event ended, we've been planning improvements to bring an even better boom at Pyromania 2021! And we can't wait to reveal a new countdown update each month! Check out the list below and stay tuned for more updates.
#8: Even Better VIP Experience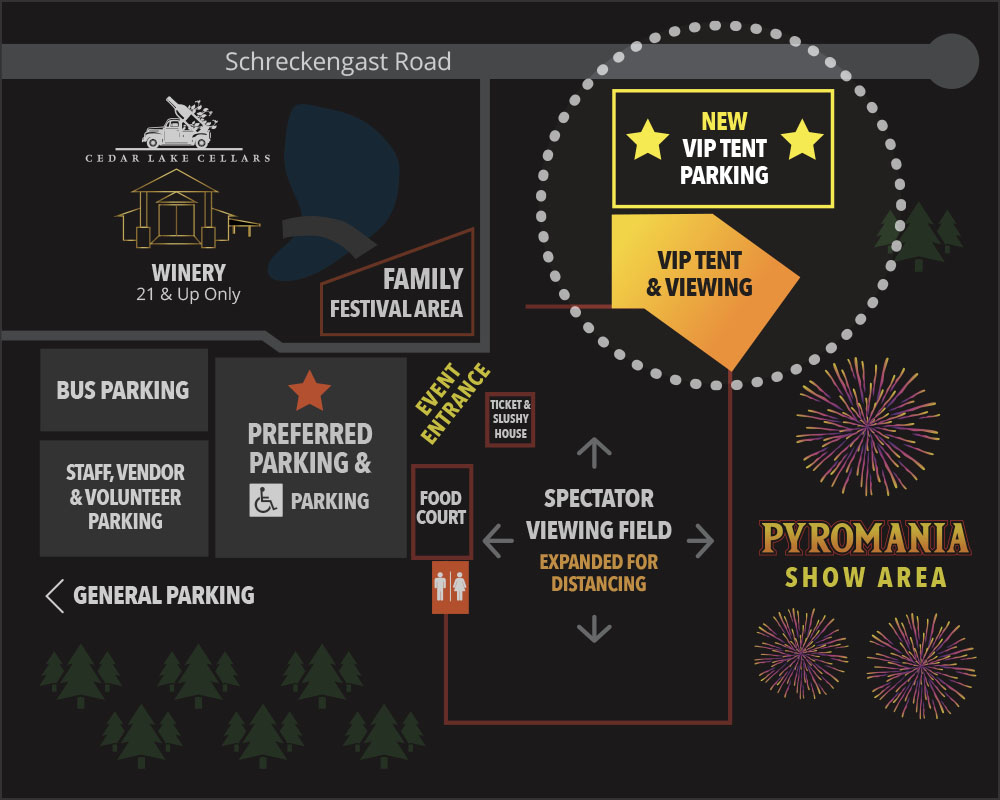 NEW VIP PARKING
What's better than an all-inclusive experience and awe-inspiring fireworks? Getting the whole sha-bang with super easy access to your vehicle in a VIP parking lot! (Included in VIP Ticket purchase.)
PREMIUM MIXED DRINKS
We're taking all-inclusive to the next level! We'll now offer premium mixed drinks (at no extra charge) in addition to delicious food, wine, beer and soda.
#7: Pyromania Gates Open Earlier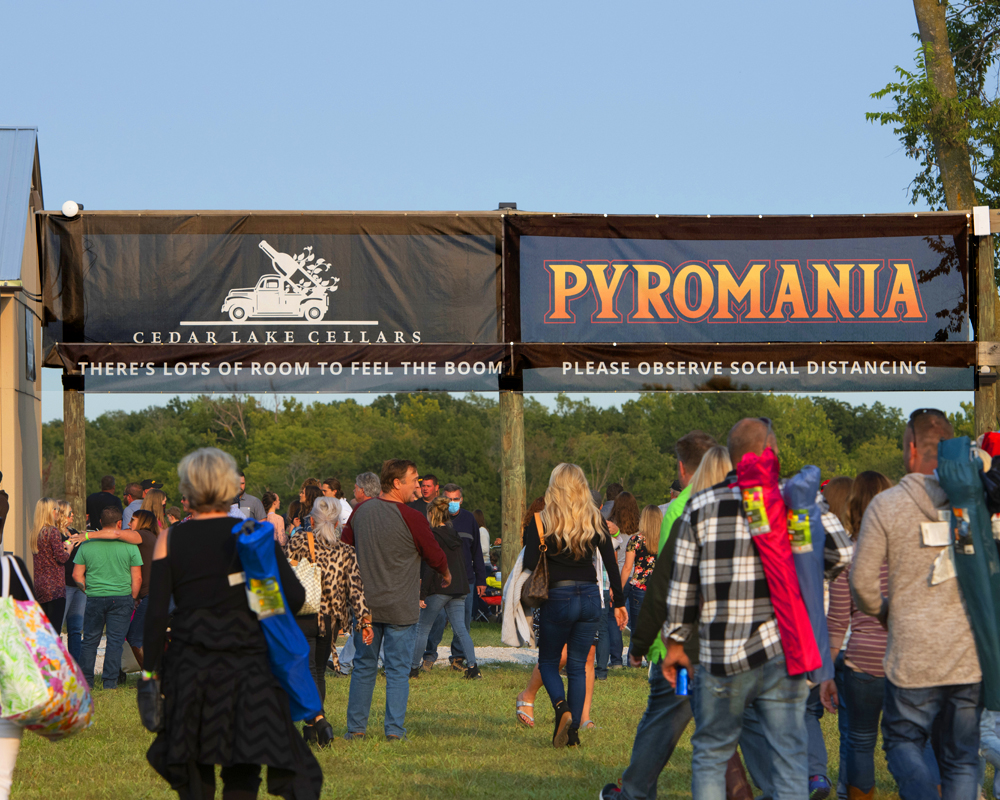 GATES OPEN 4 HOURS EARLIER!
Bring your friends and family out with chairs and blankets and set up in the Pyromania viewing field as early at noon. The food court will also open at 12 p.m., with lots of delicious food and drink options to choose from!
ALL-DAY MUSIC 🎸
We're rocking fun and festivities ALL DAY LONG! Don't miss a great day relaxing with friends before the spectacular two-hour fireworks show at night.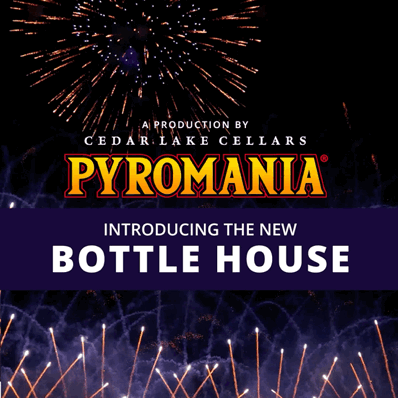 NEW VENUE WITH WINE & BUCKETS
Not only will we have more outlets for food, wine and beverages, we're building an additional permanent 2,000+ square foot structure – The Bottle House – that will serve bottles of wine, buckets of beer and drinks!
This new outlet is located near the Pyromania viewing field for easy access throughout the event.
#5: New Lots & Roads for Faster Exits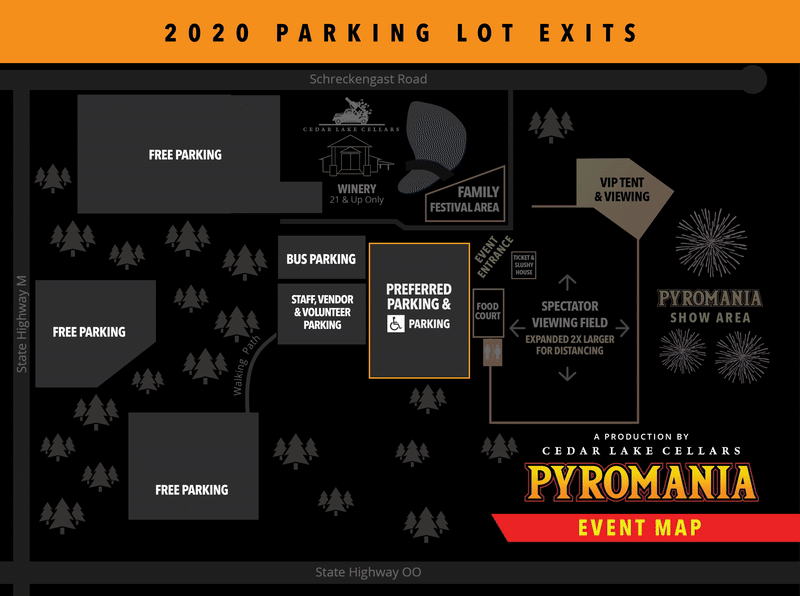 EASIER PARKING LOT EXITS
Are you tired of leaving your favorite events early and missing the finale in an attempt to beat the crowds? We are too. This year we want you enjoy every boom so we not only added new parking lots, we've built new roads! Now every parking lot has it's own exit road. This ensures traffic flow is more efficient and traffic is evenly distributed as you're leaving the event.
#4: Bigger, Better Food Court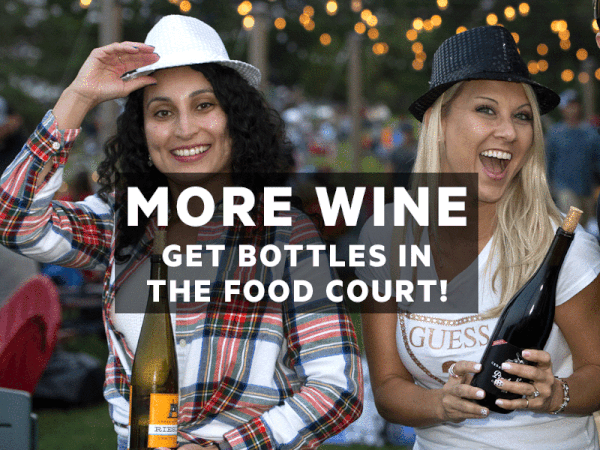 MORE WINE, MORE OUTLETS, MORE FUN
Bottles of wine and buckets of beer will now be available in the Pyromania Food Court. Plus we're opening the field and food court at noon (4 hours earlier than last year). This ensures you and your family have plenty of time to relax, enjoy the food and fun, and set up your blankets and chairs before the show.
More updates coming soon!